Preferred Management Services, AAMC® is a locally owned, private company providing tailored management solutions and consulting services for community associations, commercial properties, and developers throughout the Greater Houston and Southeast Texas area.
Founded in 2008, A+ rated by the Better Business Bureau and with a combined 60+ years of experience in community association management, Preferred Management Services is one of only eight management companies in the Greater Houston area (and 250 worldwide) that received the prestigious designation of Accredited Association Management Company (AAMC®) through CAI.
Our community managers are all CAI members and hold different levels of professional accreditation including Certified Manager of Community Associations® (CMCA®), Association Management Specialist® (AMS®) and Professional Community Association Manager® (PCAM®).
Our team also consists of an expert Administrative Support Staff, an Accounting Department and a Community Compliance/Enforcement Department to assist with your needs and help your community succeed.
Mark Moody
CMCA®, AMS®, PCAM® | Chief Executive Officer
Mark Moody has an outstanding 20-year record of managing a diverse range of real estate properties in the Greater Houston area. As CEO of Preferred Management Services, AAMC® divisions, Mr. Moody uses his distinct experience to empower innovation and his leadership skills to support unity and continuity.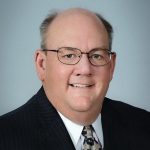 Mark Moody's impressive experience includes his eight years as Asset Manager of a $35M resort complex in Conroe, TX. His holistic understanding of the hospitality industry is a direct reflection of his supervision of the expansive resort that included over 370 rental units, 60,000 square feet of conference space, three restaurants, an 18-hole golf course, a full-service marina, and a health spa. In this role, he also served as the Chairman of the Board for the property owners association with single family homes and the resort condominiums. 
Before founding Preferred Management Services, AAMC®, Mark's long career included acting as a sales agent and principal in numerous residential, commercial, and raw land transactions. Drawing upon this experience, he successfully operates and manages his own portfolio of residential properties in Houston and its surrounding areas. 
He is a member of, and accredited through, the Community Association Institute (CAI), holding the highest credential of Professional Community Association Manager (PCAM®) designation.
Mark is a proud graduate of the University of Houston-Victoria, holding a Bachelor of Science in Accounting. 
Patti Tine Moody
CMCA®, AMS®, PCAM® | President and General Manager
For over 20 years, Patti Tine Moody has managed and supervised a variety of properties in the Houston, Galveston, and Austin areas. Her proficiency in architectural review for standard and new construction applications has been an invaluable resource for the numerous property owners, developers, and Board members she has advised.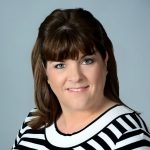 Patti is well-versed in achieving the highest industry standards for the Associations she works with. Her substantial career in property management, including condo associations, town home communities, master-planned communities, commercial property, and single-family communities, has granted her significant insight and working knowledge of Association governance and Texas Property Code. 
Thanks to her close collaboration with land developers, she also has extensive familiarity operating in all stages of property development. 
She is a member of, and accredited through, the Community Association's Institute (CAI) and holds the highest designation of Professional Community Association Manager (PCAM®). 
Patti has also proudly served as a Board member for her own community and as the Chair of the very popular and successful CAI Business Partner Exchange.
Why we're different.
We empower associations through experience, education, innovation and leadership to help build unity, community and continuity in the communities we serve. - from our mission statement.
We understand that each community, Board of Directors and developing community is different. That's why, every day, we leverage our industry expertise and our extensive knowledge of the local market to provide our customers with tailored solutions at the highest level of customer service. Only a truly customized approach paired with an open and transparent communication process will help you meet your community's vision, goals, and mission. Reach out today to schedule a meeting and learn more about how we can assist you.
Reach out today to schedule a meeting and learn more about our expert team can help with your needs.